Authorize.net Gateway

1.99% & $.25 per authorization + $34.95 a month*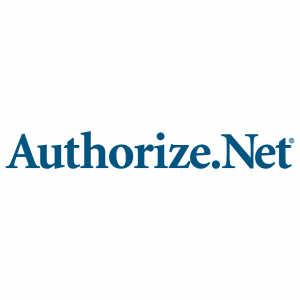 Shopping cart compatible

Next day funding

Optional check acceptance
Virtual terminal

Dedicated account rep

Detailed reporting
Accept Credit Cards on Your Website

With an Authorize.net payment gateway and merchant account, merchants can accept credit cards online from their Web site 24 hours a day.  Virtually all shopping carts are compatible with Authorize.net.  This enables merchants to accept credit cards in real time 24 hours a day.
When customer's click to submit their credit card processing transaction information the data is encrypted and sent to the Authorize.net server.  Authorize.net then sends the encrypted credit card processing data to the card holder's bank for authorization.  When the transaction is approved the money is normally deposited into the merchant's bank account within one business day.
Features

Browser based virtual terminal to accept credit cards anywhere with internet access
Compatible with most Shopping Carts to accept credit cards directly on your website
Merchant account to accept credit cards
24/7 customer support
Virtual Terminal

Authorize.net offers a virtual terminal for merchants who are looking for a low cost way to process non face to face credit card processing transactions.  All that is needed is Internet access with a web browser from any where in the world.  Merchants can log into a secure Web site and accept credit cards by manually entering their customer's credit card processing information.  A virtual terminal is an effective e commerce solution for merchants who receive mail and telephone orders.