Clover® Check Acceptance by Telecheck – $725

1.50% & $.20 per authorization + $19.95 a month*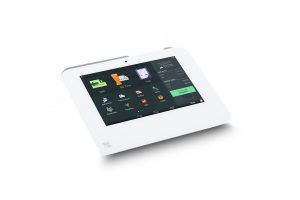 Funds guaranteed

No more bank deposits

2 day funding
Dedicated account rep

Improves cash flow

Detailed statements
Electronic Check Acceptance

You never have to worry about bad check writers again.  TeleCheck  guarantees the full amount of any check it approves, as long as all of TeleCheck's simple requirements have been followed at the point of sale.  This service converts a paper check into an electronic transaction at the time of sale.
How it Works

When a customer pays you by check, you authorize it through your credit card machine.  You then give your customer a printed receipt for their signature and hand them their check back after it has been voided.
The signature allows TeleCheck to electronically present the transaction to the check writer's bank for settlement and that money is automatically deposited into your bank account within two business days.  You don't have to worry about a bounced check or returned check fees because all of that is now TeleCheck's responsibility.

Features

Guarantees check when an approval is issued
Converts check to an electronic transaction
Accept out of state and out of town checks with confidence
Monthly itemized statements, with fees debited via automated clearing house (ACH) from the merchant's direct deposit account (DDA)
Only one terminal is necessary for accepting credit cards, debit cards, and checks
Improves cash flow
Eliminates or reduces returned checks and fees
Electronic closing reduces the time spent on preparing and reconciling deposits
Reduces trips to the bank for check deposits
Eliminates bank charges associated with accepting checks
Speeds up checkout time
Merchant never experiences or sees the returned item
Who is Telecheck

TeleCheck is the world's leading provider of payer and electronic check acceptance services.  TeleCheck has more than 342,000 merchant locations and processes over $150 billion in checks in annually.  Telecheck is a First Data company, the world's largest credit card processor.
TeleCheck has created the largest positive and negative databases which are continuously updated to provide the most accurate check writer information available from financial institutions and merchant account locations throughout the world.  This allows TeleCheck to have the highest check acceptance approval rate in the industry.